About us
A.G. Scholtes B.V. is a trustworthy, reliable, and high-quality meat wholesale supplier from The Hague, The Netherlands. We have over 100 years of experience in delivering quality beef to business customers in the hospitality industry, as well as butchers, wholesalers, meat manufacturing companies, and supermarkets on both the national and international market.
A fourth-generation family-owned business, A.G. Scholtes is recognized for its passion for meat and constant aiming to provide the best quality and service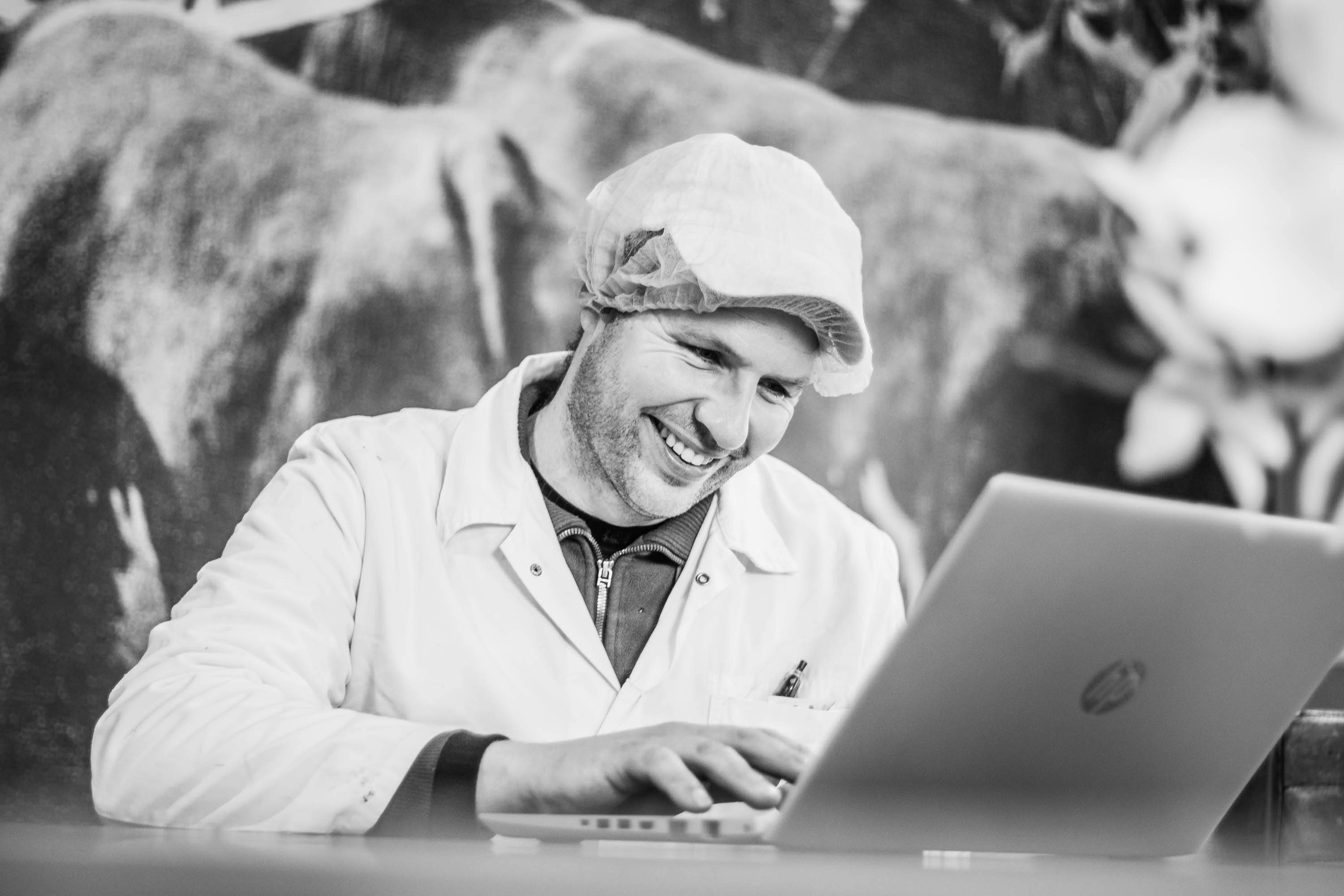 History
A.G. Scholtes: A commited family business for over 100 years
Over the past decennia, A.G. Scholtes has experienced steady and stable growth and has remained a true family-owned business. We would like to introduce you to the four generations that, together with their employees, have built the company from scratch.
The first generation: The foundation
At the start of the previous century, Arie Scholtes lay down the foundation for what would become the current business. He mainly concerned himself with the breeding, buying, and selling of beef cattle. Gradually, he took on the part of slaughtering the cattle he had sold to butchers as well. The communal slaughterhouse in Naaldwijk became the site from where Arie would conduct his business.
The second generation: The in-between stage
In 1950, Gerard Scholtes, due to the death of Arie, takes over the place of his father in running the business. When Gerard passed away in 1965, Aad Scholtes (only 16 at the time) took charge of the daily management of the business. His mother would help him wherever she could.
The third generation: Growing up
In 1970, the communal slaughterhouse in Naaldwijk closes down and as a consequence the company moves to the communal slaughterhouse in The Hague. Gradually, the demand for whole and half beef carcasses changes to specific and bespoke cuts. The boning and processing of the carcasses become increasingly important parts of the company's daily activities. In order to better answer the changing demands and become a professional player on the market, the company moves again in 1991. They no longer operate from communal slaughterhouses but move into new premises in the business area known as the "Forepark" in The Hague.
The fourth generation: Market expansion
In 1996, Martijn Scholtes, after finishing his butcher training programme and obtaining the required certificates, joins his father in the business. Besides upgrading the production process to professional standards, Martijn has been responsible for expanding the family business on the national and international market. The fourth generation of the business has also seen the rise of quality (i.e. food safety) systems. However, quality has always been an important factor within A.G. Scholtes B.V. In order to safeguard the quality of our products in times to come, we have moved to a completely renewed production area in 2019 and are ready for what the future holds.